Author :Geetika Saigal
Publisher : Invincible Publishers
Genre : Non Fiction
Pages : 192
The Probability of your parents meeting: one in a million. The Chance that they had you and not another genetic version of you: one in 4 million billion. (yeah, that's a number too!) The Number of moments you have lived (knowing that any of us could pop-off any moment): ~9.4 million in our lifetime.
You, Yes YOU, are a miracle.
Do you not then deserve to lead a miraculous life?
A life that you know is meaningful to you, that doesn't leave you feeling like you are simply running, not knowing where to and why so. So go on, give yourself and your life the best shot.
How?
By ceasing this race to 'somewhere' for just a few hours; Re-discovering Your Real Self, Re-aligning Your Thoughts, Revamping Your Life – All in (nothing worthwhile is simple!) 4 STEPS + 15 Do-it-for-Yourself EXERCISES.
This book is written for all of us, whether you're just starting out your life or wishing to change it.
About the Author
Geetika Saigal is an MBA and Economics grad by education, a Corporate Leader turned Entrepreneur turned Writer by profession, an observer of the common place, an explorer of the unknown and a believer in self-created destiny. She chose the path of a life lived fully, explored globally, experienced intimately…before she took a pause, and started to write. This is her debut book.
" Knowledge of the 'WHY' of your life gives clarity and strength to get through the 'HOW' "
Have you ever pondered over the thought that Who are you? What exactly is your purpose/aim in life? What defines you ?
" Let your soul be your sail, let it steer your life along its rightful journey."
If no, then you definitely need to pick up and read this book. This book will let you explore your inner self and make you realize your true worth. You'll definitely embark on a new journey after reading it. Though it is a self help book, the author has explained each and everything in such a fun manner. The chapters are engaging – each connected  to a story which is so relatable in our day to day lives. It is not like a typical self help book but is unique in its own way. The author tries to connect with the reader and freshen ups one's mind by letting the reader explore him/herself by doing some fun activities.
" Expand your world – What you don't see, you can't know; what you don't know, you can never be."
The author has included experiences and random events from her life. So, I was able to relate my own miseries with the author. Rather than writing all those common stuff like read books, exercise , spend time with family etc etc , the book focuses on the main issue i.e. finding YOU. The book is divided in to 4 parts each part containing 20 chapters. These chapters contains DIfY ( Do It for Yourself ) activities which is an amazing concept. While reading the book you'll definitely start finding time for yourself and will start seeing everything around you with a new vision.
Each chapter contains eye catching quotes that you'll love. The quotes doesn't let the reader get bored. Though it was my first try at reading a self help book, I absolutely enjoyed reading this one. I was able to connect myself with the author and I was actually hooked to the book. It's a short read and an absolute beauty. The language is easy and simple and the book is well paced too.
If you haven't tried any self help book yet, then you must pick this one up and give it a try.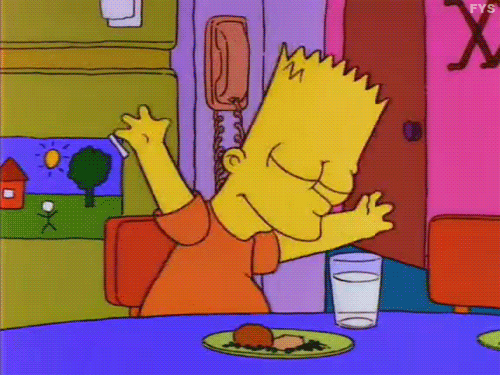 *I received a copy from the author in exchange for an honest and unbiased review*